Gaming Civics?
By Kathryn Hartzell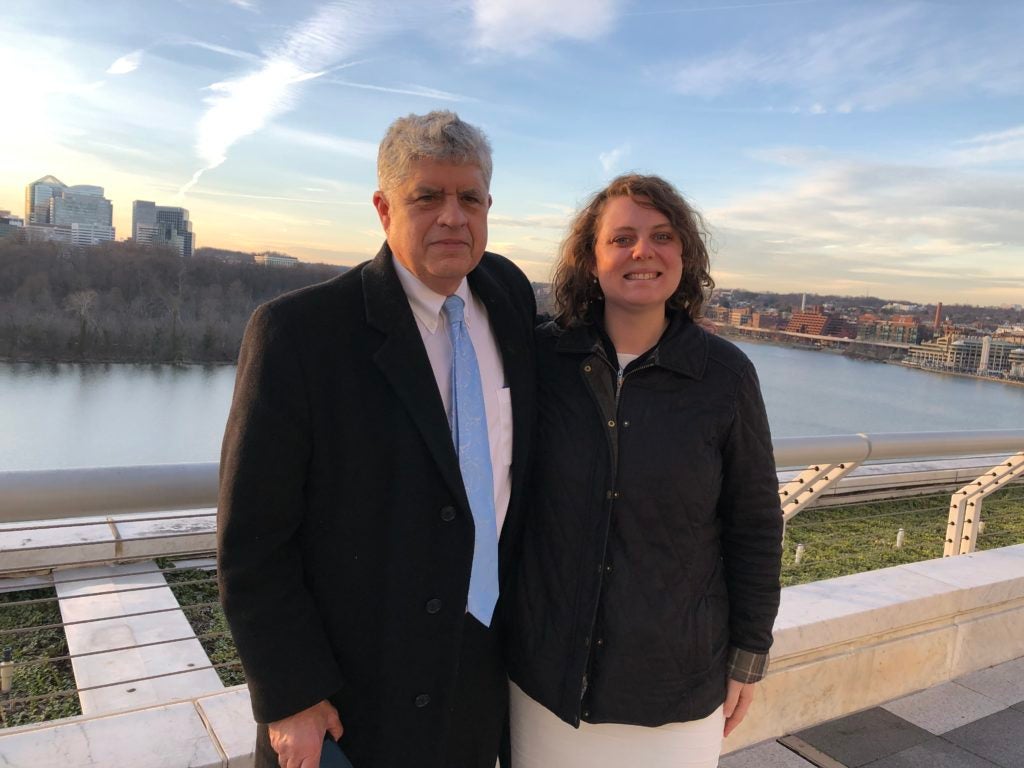 The Future of Civics Computer Games
Computer game developers are producing interactive experiences for learning about history, government, and civics. And these games can be played in class! As more and more classrooms are able to provide one-to-one technology programs, history and civics teachers can leverage digital tools in more active and dynamic ways. Game developers are engaging students through virtual reality, simulations, and interactive challenges with primary source materials.
Technology is playing an increasingly important role in U.S. classrooms. According to a recent Gallop poll, approximately two-thirds of teachers use digital learning tools in their classrooms every day. And the appetite for more digital tools amongst educators is strong with 53% of teachers reporting they would like to increase how often they teach with digital tools. Among the subject area specialists polled, history/social studies teachers were most likely to say they used digital tools for at least half of class at 65%.
There is growing evidence that gamified learning is a valuable technique teachers can incorporate into the classroom. Studies have shown that using serious games in the classroom can increase student civic knowledge and help them understand civic values like collaboration and compromise, although findings are somewhat mixed at this stage. As technology has continued evolve, developers are finding creative ways to meet both common core learning goals and foster civic dispositions.
The Ed Games Expo
On July 9, 2020 The ED Games Expo showcased a range of innovative learning games and technologies for education. Government programs, including the U.S. Department of Education, The Library of Congress, National Endowment for the Humanities, Smithsonian Institution, and the Federal Reserve Board, funded educational computer games aimed at students in grades K through 12. At the Expo, developers and company representatives demonstrated learning games that helped bring history to life!
A few vendors included:
Eagle Eye Citizen—Middle and high school students create and solve historical challenges based on primary sources available through the Library of Congress. With the help of a curated collection of over 300 maps, photos, political cartoons, videos, and more, students practice critical thinking. (Developed by George Mason University with an award from the Library of Congress.)
Engaging Congress—a game-based learning activity that challenges students to examine foundational tenets of a representative government. Students interact with primary source documents and learn about issues from a variety of viewpoints. Engaging Congress helps students connect historic moments with current concerns. (Developed by Half Full Nelson with support from the Library of Congress.)
Kid Citizen—Students in grades K-5 engage with primary source photographs as they learn about Congress and civic engagement. The game includes demonstrations, interactions, and builds literacy by using and explaining key vocabulary. (Developed by Snow & Co., the USF College of Education, and Muzzy Lane, as well as the Library of Congress.)
TimeSnap—A virtual reality game that takes students to key moments in U.S. history. The game challenges students to find pieces of historical evidence—primary documents—and use this evidence to understand the situation they are experiencing. (Developed by Electric Funstuff with support of a 2018 ED/IES SBIR award.)
Race to Ratify—The latest game from iCivics teachers students about the U.S. constitution by having them role play as U.S. citizen at the time of drafting. Students interview various people from different states for their views and opinions. Students then have to work to influence others through the use of pamphlets to get the constitution ratified. (Developed by iCivics with an award from the National Endowment for the Humanities.)
VoxPop—A collaborative role-playing experience where high school teachers facilitate live-action simulations to give students the chance to explore different perspectives on defining moments in American history. (Developed by Gigantic Mechanic and a 2019 ED/IES SNIR Award.)