CERL Receives Grant for Civics Empowers All Students from the U.S. Department of Education
Posted in Announcements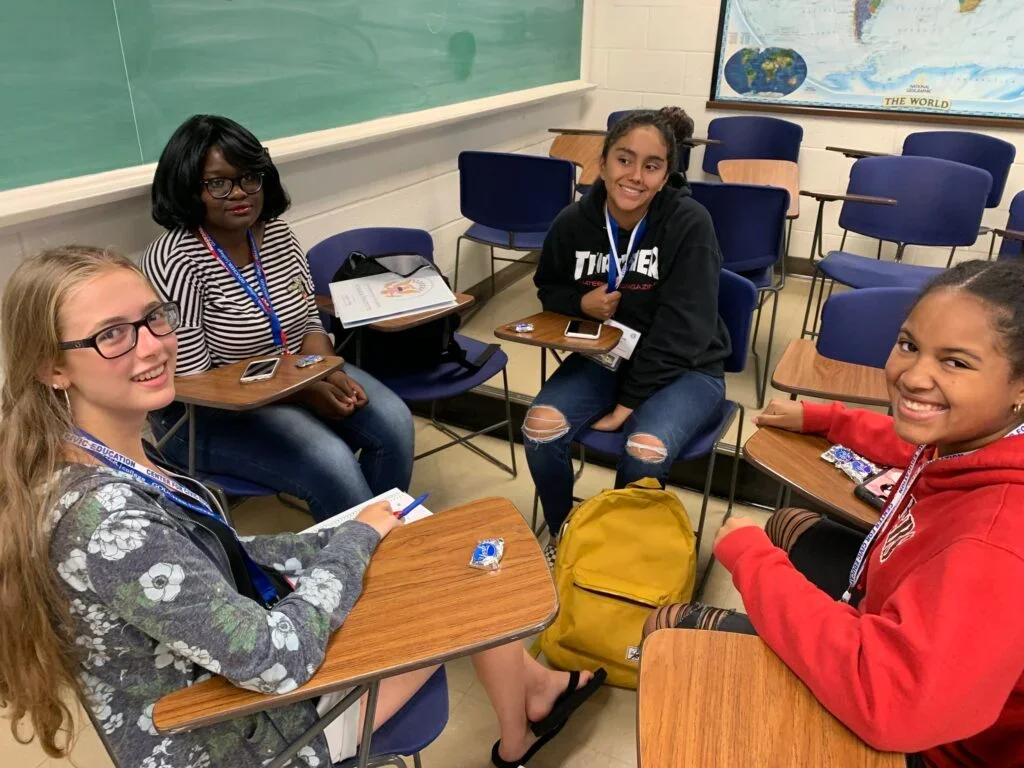 CERL in partnership with the Center for Civic Education (Home – civiced.org) has received a $11.65 million Supporting Effective Educator Development (SEED) grant from the U.S. Department of Education for $11.65 million. The project, We the People: Civics Empowers All Students (CEAS), employs an adapted version of the widely used We the People: The Citizen and the Constitution curriculum to encourage civic learning and participation among elementary and middle school students living in poverty, students of color, students with disabilities, and English language learners. Dr. Diana Owen leads the CERL team in conducting research on the effectiveness of the project. The research explores ways of increasing underserved students' civic knowledge, dispositions, and skills, literacy standards, and social and emotional learning competencies. A major goal of the project is to create an inclusive, unbiased, and identity-safe learning environment.
CEAS provides free professional development to 4th through 8th grade teachers who instruct classes with 30% or more high-need students, consisting of students who attend Title I schools, students of color, students with disabilities, English learners, students performing below grade level, and other underserved and at-risk student populations. Participating schools receive resources, including a set of We the People textbooks and teacher's guide, content material, primary source documents, and strategies for effective pedagogy. Teachers implement the adapted We the People curriculum in their classrooms. They become part of a growing network of civic educators nationwide who share content material, lesson plans, and approaches to classroom instruction. Teachers receive a stipend for completing the program.
The We the People curriculum provides upper elementary, middle, and high school students with instruction on the history and principals of U.S. constitutional democracy. The program is grounded in the foundations and institutions of American government, and is distinctive for its emphasis on Constitutional principles, the Bill of Rights, and Supreme Court cases, and their relevance to current issues and debates. Students take part in a range of learning activities, such as primary document analysis, group projects, debates, and student speeches. The culminating experience is a series of simulated congressional hearings where student teams "testify" before a panel of judges who are typically community leaders, government officials, including members of Congress and their staffs, academics, lawyers, judges, and distinguished civic educators. Students research and prepare sets of questions that allow them to demonstrate their knowledge and understanding of constitutional principles. They take and defend their positions on historical and contemporary issues. The simulated congressional hearings can be implemented in the classroom in a non-competitive environment. We the People middle and high school classes also can participate in district and statewide competitions based on the congressional hearings. States send middle school representatives to the National Invitational and high school students to the National Finals in Washington, D.C., held each spring.
Link to CCT website post on the grant: CCT Professor Diana Owen Receives New Grant from US Department of Education for "Civics Empowers All Students" Program – Master's in Communication, Culture & Technology (georgetown.edu)